The remains of three Marines killed by a roadside bomb in Afghanistan arrived Thursday at Dover Air Force Base in Delaware.
Advertisement
They include Staff Sgt. Christopher Slutman, who was born in York County, and Sgt. Ben Hines, who is also from York County.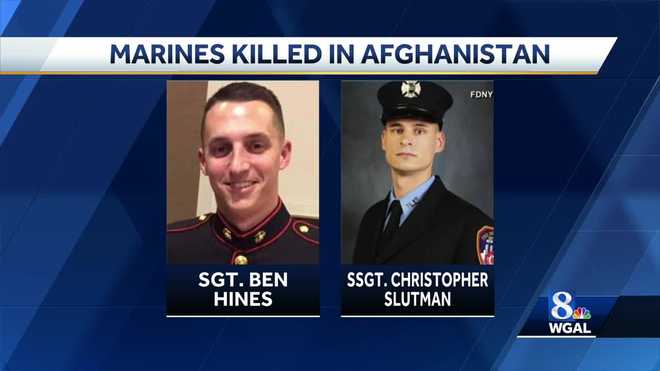 Slutman and Hines, along with Cpl. Robert Hendricks, of New York, were killed Monday when a bomb struck their vehicle near Bagram Air Base.
Pennsylvania Gov. Tom Wolf has ordered flags at the State Capitol and other buildings to fly at half-staff in honor of Slutman and Hines.