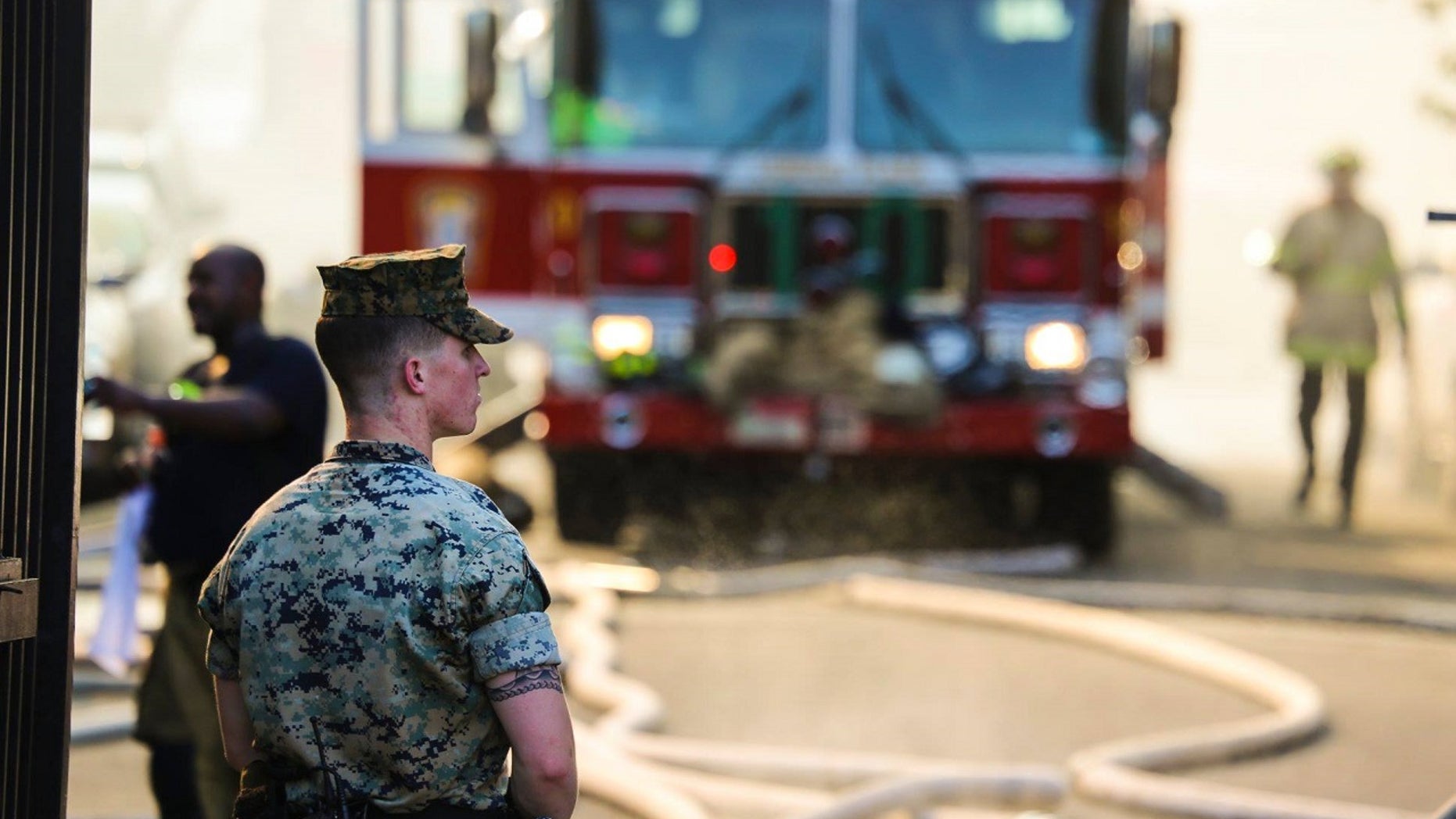 A group of Marines ran toward an apartment fire housing senior citizens in Washington D.C. to help in the rescue efforts. (Official Marine Corps photo by Cpl. Damon A. Mclean)
When a fire broke out Wednesday at a senior citizens apartment building in Washington, D.C., about 100 Marines came running to help, according to a report.
The Marines, stationed just a half-mile away, took action after they saw smoke pouring from the building, Washington's FOX 5 reported.
A video posted to Twitter captured the moment as the Marines sprinted toward the blaze to assist DC Fire and paramedics.
"Marines rushed into the building to rescue those who needed assistance and evacuated residents to the Marine Barracks Washington Annex where they were checked and treated for any injuries and sheltered until their loved ones arrived," Marine Barracks Washington 8th & I said in a statement on Facebook.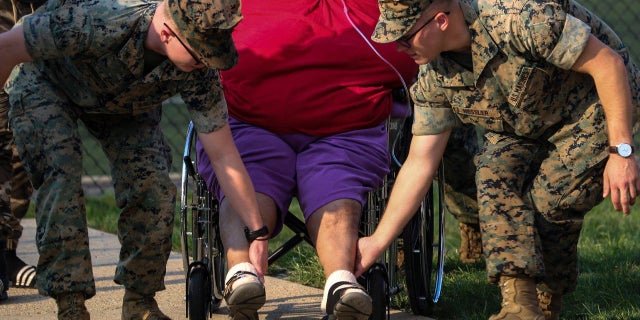 Marines can be seen helping residents of a senior housing apartment escape a fire that broke out Thursday afternoon. (Official Marine Corps photo by Cpl. Damon A. Mclean)
The cause of the blaze was not immediately clear, fire officials said.
Four people were transported to nearby hospitals with minor injuries, according to officials.
The building is privately owned and managed.
Authorities believe all residents managed to escape the building safely, who credited neighbors for pulling fire alarms and alerting people inside to help get them out, Washington's