Lancaster has been popping up in all types of lists, including the U.S. News' ranking of best places to retire and a New York Post story that called the city "a mini-Brooklyn." 
Now, the Red Rose City is on the Forbes list of 14 best places to travel in the U.S. in 2019.
The list, compiled by Forbes Women writer Laura Begley Bloom, was published Thursday. Bloom reached out to "14 of the most plugged-in travel experts and influencers to find out the top places that are on their radars for 2019."
And Forbes does mean "places." Along with cities like Lancaster, Baltimore, Nashville and Jackson Hole, Wyoming, are entire states -- New York and South Dakota. 
Lancaster was chosen by Karen Loftus, who is a luxury travel, lifestyle and adventure writer whose work has appeared in Vogue and Architectural Digest. She is also a women's travel expert and consultant.
Loftus cited Lancaster's proximity to Baltimore, Philadelphia, Washington, D.C., and New York City and says "this hip little city" is perfect for foodies, families and weekenders. Amorette gets a mention, along with Central Market as the "longest continually running farmer's market in the U.S." Queen Street is the spot for "cultural bites," and Shot & Bottle also gets a nod. 
>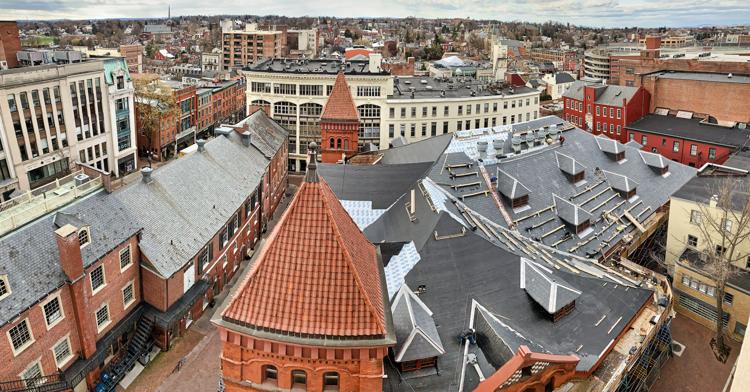 Local News
The art scene gets a mention -- specifically the Freiman Stoltzfus gallery and the boutiques of the 300 block of Queen. Also mentioned in the Forbes piece are Telltale Dress, Space, Zoetropolis, Cork Factory Hotel and the Horse Inn
Success! An email has been sent with a link to confirm list signup.
Error! There was an error processing your request.
Here are the other places on the list: 
Fort Lauderdale, Florida

Santa Fe, New Mexico

Nashville, Tennessee

Fort Collins, Colorado

New York (the entire state)

Jackson Hole, Wyoming

Winston-Salem, North Carolina

Palm Springs, California

South Dakota (the entire state)

Baltimore, Maryland

Charleston, South Carolina

Colonial and Greater Williamsburg, Virginia

North Adams and Williamstown, Massachusetts