Convertible season is right around the corner and we thought we'd give you an early weekend present by sharing details and pictures of the new Aston Martin DBS Superleggera Volante, which the British luxury brand unveiled recently.
As the second Aston Martin to carry the Volante name following the introduction of the company's Second Century Plan, the DBS Superleggera Volante has been designed in-house with the goal of retaining the coupe's powerful dynamics, aggressive poise and astonishing performance.
"DBS Superleggera produces a spectacular and relentless level of performance and so for the Volante, we focussed on bringing that extra level of sensory overload that only an open-top Super GT can deliver inside the cabin," said Marek Reichman, Executive Vice President and Chief Creative Officer at Aston Martin. We believe we have delivered a unique and unforgettable driving experience that is synonymous with the traditions of the Volante name."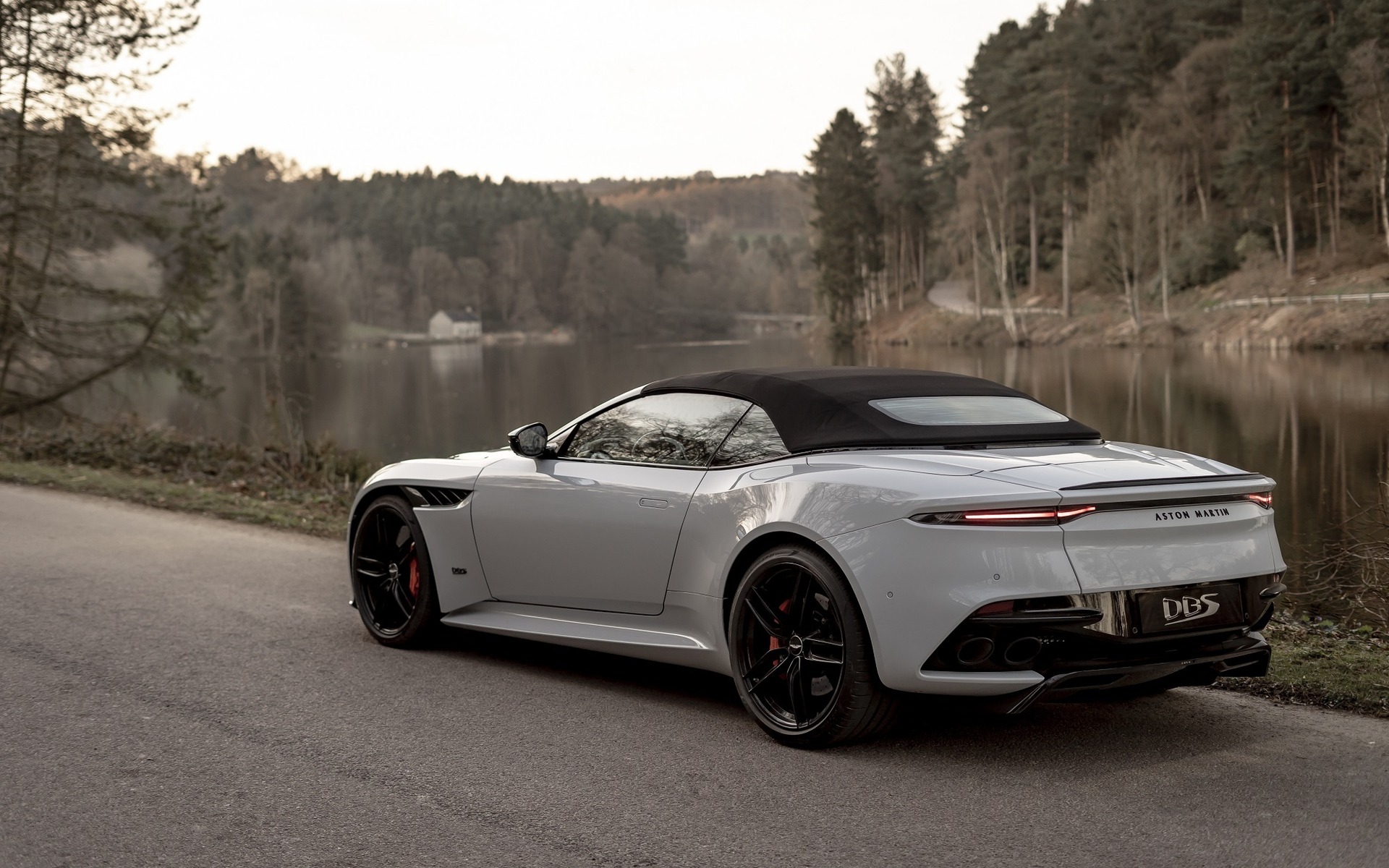 Aerodynamics has been revised to accommodate the DBS Superleggera Volante's clothed roofline, and yet the convertible produces 177 kilos of maximum downforce, just three kilos less than the coupe.
Roof operation takes 14 seconds to open and 16 seconds to close and can be operated either from inside or from the remote key within a two-metre radius. An advanced fabric system incorporating eight layers of insulation materials greatly improves the comfort of the interior for all occupants when the top is up. Incidentally, there are eight distinct roof colours to choose from including Bordeaux Red, Atlantic Blue and Titan Grey.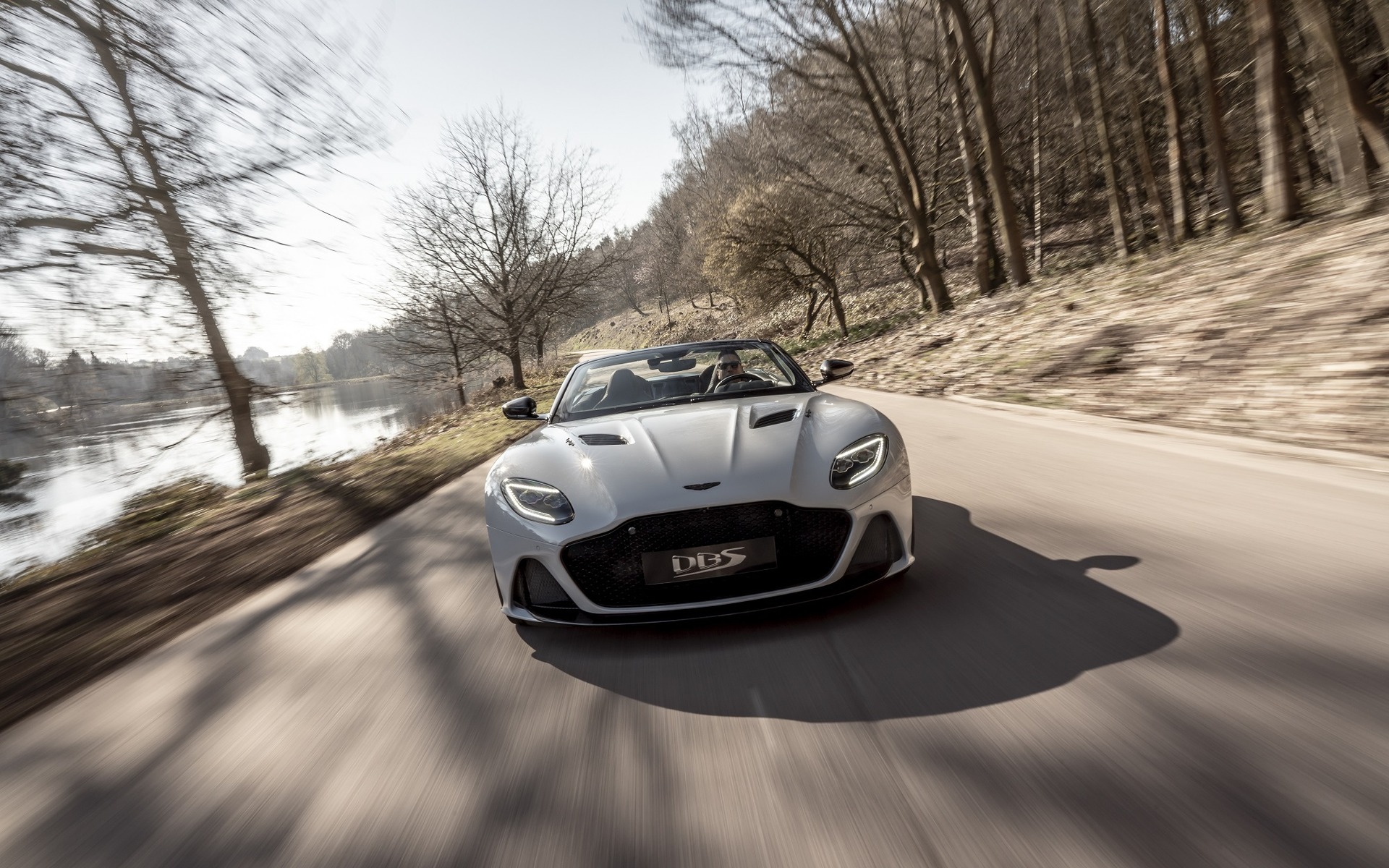 V12 Power and Sound
"There is nothing on earth that compares to the roar of an Aston Martin V12 and I believe that the DBS Superleggera Volante provides one of the greatest sensory experiences in the automotive world," said Dr Andy Palmer, President and Group CEO of Aston Martin Lagonda.
Equipped with a quad exhaust system, the DBS Superleggera Volante has been tuned to provide incredible sound quality synonymous with a top-level Aston Martin grand touring car. That being said, there's also a 'quiet start' mode that offers a low-key alternative to the otherwise rousing flare of revs on start-up.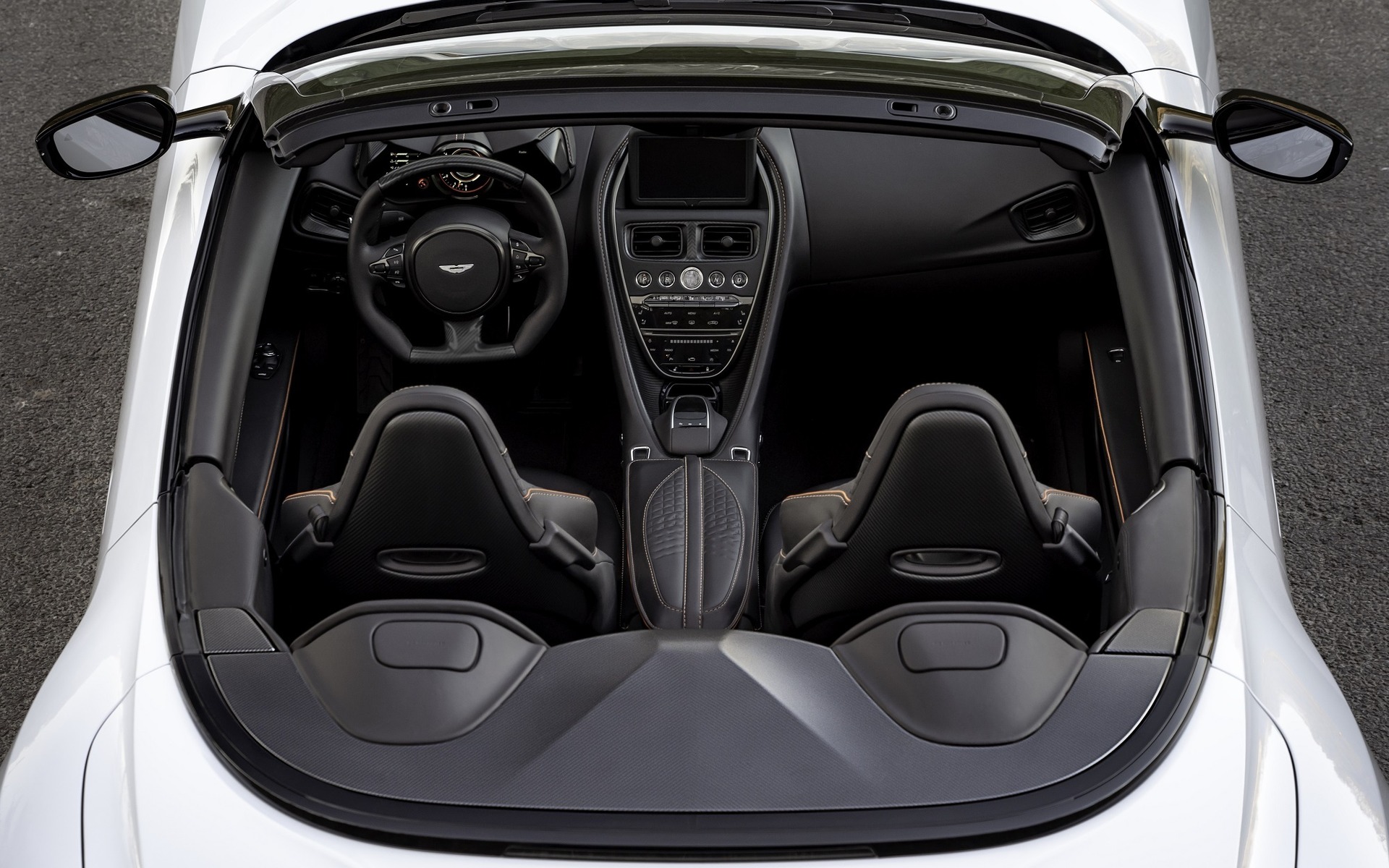 The aforementioned V12 is a twin-turbocharged 5.2-litre unit that produces an amazing 715 horsepower and 664 pound-feet of torque through a new eight-speed ZF automatic transmission. It allows the DBS Superleggera Volante to sprint from 0-100 km/h in just 3.6 seconds and reach of top speed of 340 km/h. GT, Sport and Sport Plus modes are available.
In the U.S., the Aston Martin DBS Superleggera Volante is priced at $329,100, but it remains to be seen how much Canadians will have to pay. Deliveries are set to begin this summer.