A man who had stolen mail, W-2 forms and drugs in his car when police spotted him rummaging through a dumpster in Arlington is under investigation for identity theft, police say.
A police spokesman said Michael Queen was arrested on outstanding warrants Jan. 30 after police spotted his vehicle, which had been flagged as wanted by the United States Postal Service, in the 4000 block of South Cooper Street.
According to police, detectives watched Queen pull into an alleyway and rummage through a dumpster. The detectives confronted Queen and saw drugs inside the vehicle, police said.
"A search of the vehicle turned up a treasure trove of stolen mail, that included W-2 forms, personal checks, commercial checks along with drugs," police wrote on Facebook.
>Aurora Ill. Shooting: Victims Identified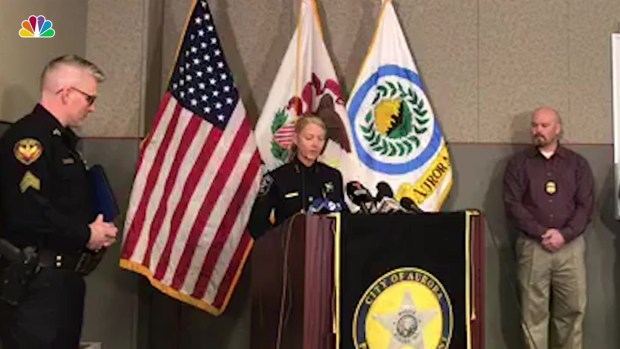 Aurora Police Chief Kristen Ziman released the names of the 5 victims who were gunned down Friday by their coworker at the Henry Pratt company.
(Published Saturday, Feb. 16, 2019)
Queen was held on unrelated warrants for his arrest, police said, and additional charges from the USPS were "forthcoming."